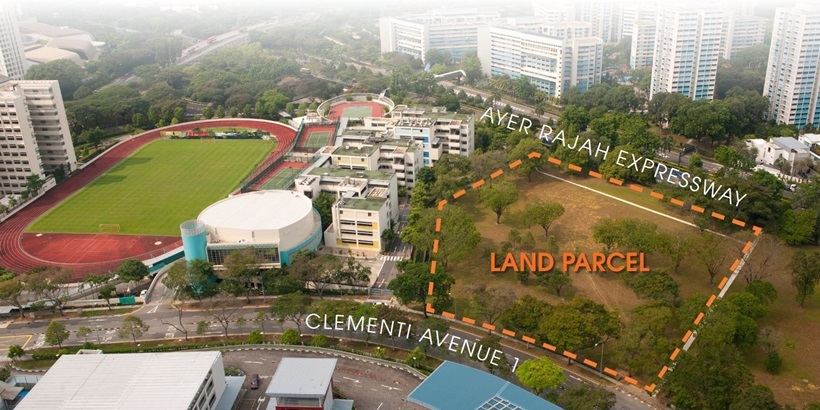 The Clement Canopy in Clementi is set to be launched in early 2017. (Photo: URA)
Property developer UOL Group is planning to launch two new residential projects in Clementi and Potong Pasir over the next two years, reported Singapore Business Review, citing a report from OCBC Investment Research.
The Clement Canopy, a 505-unit condominium in Clementi in which UOL owns a 50 percent stake, is expected to launch in the first quarter of 2017.
Raintree Gardens in Potong Pasir, which was acquired by the group via an en bloc sale with UIC Ltd, will be redeveloped into a 750-unit project that will hit the market in 2018.
UOL has seen healthy sales at its previously launched Singapore projects. The 797-unit Botanique at Bartley recorded a take-up rate of 96 percent, while Principal Garden and Riverbank @ Fernvale are 43 percent and 78 percent sold, respectively.
The three projects obtained their Temporary Occupation Permit (TOP) in September 2015 and May 2016, respectively.
With this, the group's revenue for the quarter climbed 11 percent year-on-year to $393 million, on the back of higher topline contributions across its hotel, property development and property investment segments.
Property development revenue, for instance, jumped 19 percent year-on-year to $207 million due to higher progressive recognition from Botanique at Bartley, Riverbank @ Fernvale and Principal Garden, said OCBC.
credits: propertyguru