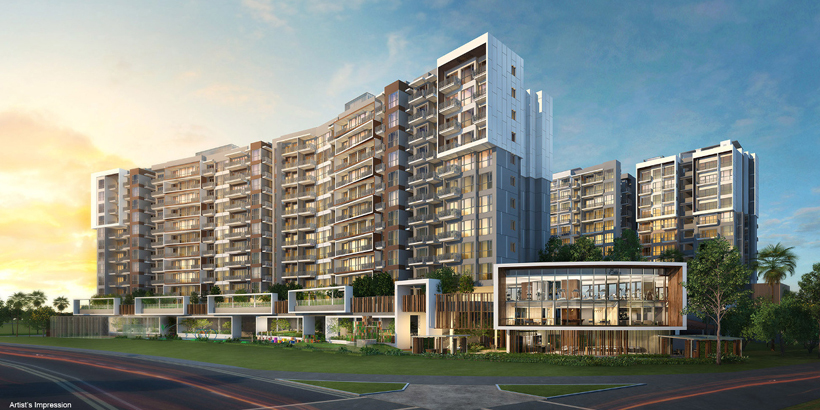 The 364 units sold at Forest Woods last month have boosted private home sales significantly.
New private home sales soared to a 15-month high in October as two newly launched projects registered steady take-up rates.
Developers sold 1,252 new condominiums last month, more than double the 509 sold in September, and the highest since the 1,655 units sold in July 2015, reported Channel NewsAsia.
The bulk of the units sold were from two new projects — 334 units were sold at The Alps Residences in Tampines, while 364 units were sold at Forest Woods in Serangoon.
Including executive condominiums (EC), developers sold 1,540 units in October, higher than the 769 units sold during the previous month. CBRE noted that flight to value appeared to be the key driver of demand.
"Buyers have been motivated by value buys in terms of competitive pricing and palatable quantums, as smaller units seem to be gaining (the) most traction. Some buyers are also taking advantage of the current market situation to upgrade," said Desmond Sim, Head of CBRE Research (Singapore and Southeast Asia).
In fact, the 1,252 units sold in October have helped to lift total year-to-date sales. And with two new projects launched this month — Parc Riviera and Queens Peak — CBRE revised its sales estimates for 2016 to around 8,000 units, higher than the 7,440 sold in 2015 and 7,316 sold in 2014.
EC projects also registered a better year-to-date performance, despite the lack of new launches since July. In the first 10 months of 2016 alone, developers sold a total of 3,553 ECs, up 39 percent from the 2,550 units sold last year.
"Should there be a new EC project launch before the end of the year, EC sales in 2016 could number more than 4,000 units," said Sim.
credits: propertyguru