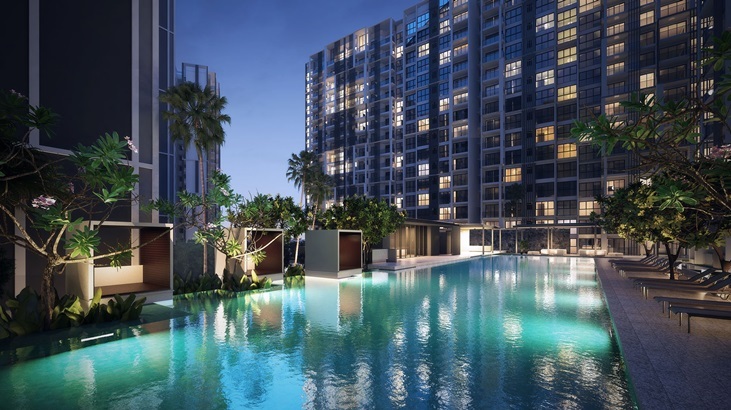 Artist's impression of Botanique at Bartley by UOL Group.
Property developer UOL Group has reported a 55 percent slump in net profit to S$68.8 million in the second quarter ended 30 June 2016, due mainly to fair value losses on investment properties.
The Singapore-listed company recorded losses totalling S$21.5 million against a S$53.8 million gain in the previous corresponding quarter.
But group revenue in Q2 rose by six percent to S$363.6 million from a year ago, due mainly to higher progressive revenue recognition from residential projects under development, such as Riverbank@Fernvale, Seventy Saint Patrick's, Botanique at Bartley, and Principal Garden – which was launched in 2015.
Specifically, property development revenue was up 14 percent to S$185.5 million in the quarter.
Meanwhile, UOL remains cautious on the outlook for the housing market. In a statement, Deputy Group CEO Liam Wee Sin said: "Most of our residential projects have achieved relatively good take-up rate due to our strong product attributes. But with the intense competition and lack of confirmed sites in the government land sales, our concern is that land prices will be driven to an unhealthy level."
At the same time, UOL expects office rentals to be under pressure from a large supply in the second half of the year. It also sees retail rents being buffeted by weak retail sales and increased competition.
credits: propertyguru