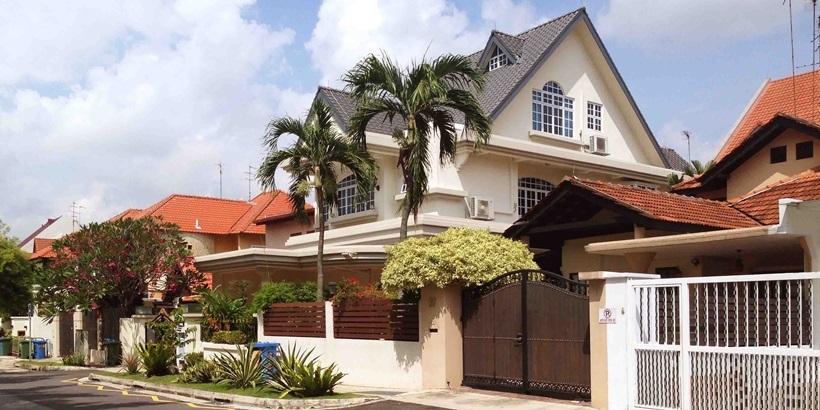 Some experts have warned that this could be a statistical blip, and the landed housing market may face increased pressure this year. (Photo: Nikki De Guzman)
Prices of landed homes climbed by 0.9 percent quarter-on-quarter in Q4 2016, reversing the 2.7 percent quarterly drop recorded during the previous three-month period, revealed statistics from the Urban Redevelopment Authority (URA).
Although this represents the first increase since Q3 2013, this does not mean that prices are on the upswing, cautioned experts, as this segment could face more pressure in 2017.
"The increase could be a statistical blip… I don't think it's sustainable. I don't think it signals a start of a recovery," noted Nicholas Mak, Research Head at SLP International Property Consultants.
Nevertheless, CBRE stated that the number of transactions have grown, with submitted caveats rising 16.8 percent to 1,336 in 2016 from 1,144 the year before.
This suggests that buyers are returning to the market, enticed by prices that have declined significantly by 14.8 percent in Q3 2016 versus the same period in 2013.
"As more are prepared to buy at the current price level, this would have the effect of stabilising the (price) index or causing it to inch up," said Ong Teck Hui, National Director of Research and Consultancy at JLL.
"Rising interest rates may have (also) prompted some buyers to get the deal done before rates go up any higher," noted Desmond Sim, Head of CBRE Research for Singapore and Southeast Asia.
In Q4 2016, prices of landed properties were buoyed by the detached housing segment, which recorded a number of big deals, such as the $26.8 million sale of a property at 2E Bishopsgate. Two other homes at 17 White House Park and 67 Holland Park were also transacted for $25.5 million each.
But despite the unexpected uptick last quarter, prices still slid by 4.4 percent for the entire year, following a drop of 4.1 percent and 5.3 percent in the previous two years, respectively.
Moving forward, experts believe prices of landed residential properties will likely remain unchanged or decline at a more gradual pace in 2017.
"Landed property prices still remain under pressure, amid weak economic conditions and current cooling measures," added OrangeTee's Head of Research and Consultancy, Wong Xian Yang.
credits: propertyguru